The renown businessman Manu Chandaria has formalized his marriage to Aruna Chandaria after 64 years of living together. 
Kenyans on Twitter we even more impressed by the fact that Manu Chandaria budget for the wedding was even more impressive. 
The Standard Newspaper reported that in Kenya, a marriage by notice at the Attorney General Office costs Ksh. 3,900 while a marriage by special license costs Ksh. 9,700. 
To undertake a civil marriage at the AG Chambers, you have to file a 21 days notice.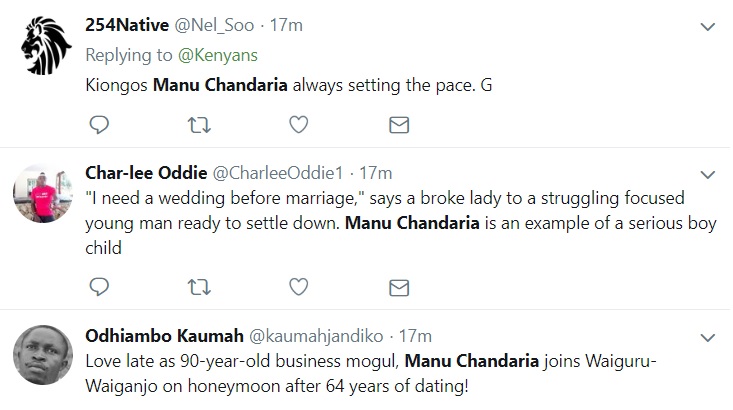 Read more here. 
Read More: Okun's Law