Maharashtra: Three factory workers die after inhaling poisonous gas at work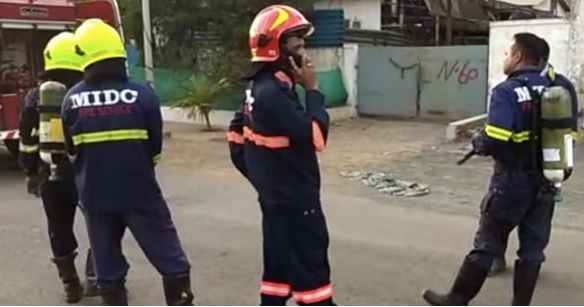 Three employees lost their lives after allegedly inhaling toxic gas which leaked in a chemical section of Tarapur MIDC.
Initial investigations have shown that the workers did not have access to safety gears such as masks as required by laws and regulations.
When the patients were taken to the hospital, doctors who were attending to them got nauseous and needed medical help too.
At approximately 4:00 pm, the work of filling the gas was ongoing at Esquire Chemicals. The workers were working with poisonous gases at the plant in their second shift.
The supervisor, Prabhakar, and two workers, Dattatray Ghule and Raghunath Gorai are the ones reported to have inhaled the toxic gases.
Read More: WhatsApp is deploying AI to weed out fake news as India heads into elections
The three were rushed to a health facility in Boisar called Thunga Hospital. They were all declared dead on arrival.
Police who attended to the case have not established which type of gas it was. The authorities are expected to take statements from the factory workers and owners.