Two persons infected with HIV/AIDs after vampire facials procedure
Two persons are reported to have contracted HIV/AIDs virus after undergoing vampire facials at a spa in New Mexico. The health spa used dirty needles to undertake the exercise.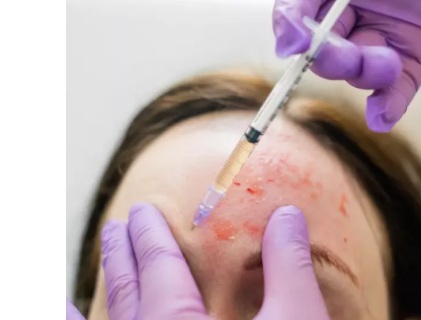 The vampire facials is believed to be an anti-aging procedure. The two customers and now patients contracted the virus after being served at the VIP Spa based in Albuquerque. These concerns led to closure of the Spa on September last year.
The reported customers are said to have visited the Spa between May and September 2018.
Read More: Former Gambian president Yahya Jammeh sued for Bogus Aids cure
"While over 100 VIP Spa clients have already been tested, NMDOH is reaching out to ensure that testing and counseling services are available for individuals who received injection related services at the VIP Spa," Said Kathy Kunkel from New Mexico Department of Health.
"Testing is important for everyone as there are effective treatments for HIV and many hepatitis infections," Said Kathy added.
Comments
comments