United States offers $1 million award information leading to arrest of Hamza bin Laden
United States offers $1 million award information leading to arrest of Hamza bin Laden
According to the United States Hamza bin Laden is emerging as a leading figure in the al-Qaida group.
In May 2011, the US killed Hamza's father at his hideout in Northern Pakistan.
Starting from August 2015, Hamza is reported to have released audio and video messages calling for his followers to attack US and their allies.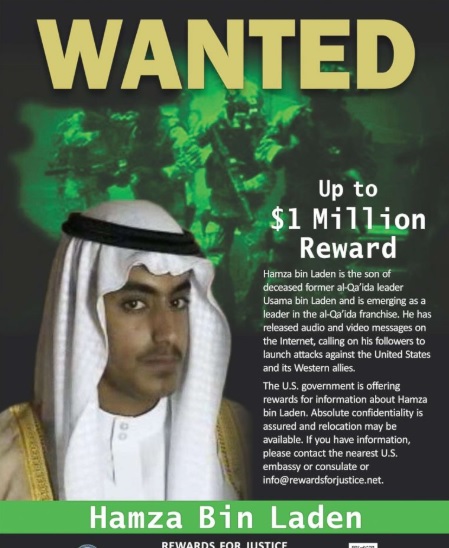 Comments
comments