Dubai International Airport is the busiest for international travel for five years in a row 
Dubai International Airport is the busiest for international travel for five years in a row
A total of 89.6 million passengers used Dubai International Airport in 2018 which was a 1% increased from 2017. Dubai is the home of Emirates Airlines. In addition to that 75 other airlines fly into Dubai Airport.
Dubai International Airport is a major transit airport hence the large number of passengers it serves every year.
Although the figure reported as 89.6 million passengers is a new record high, the facility did not achieve its target of serving 90.3 million passengers in 2018.
Indians have been reported as the most traveled people accounting for 12.28 million people followed by the Saudis with 6.47 million travelers, taking position two from the British travelers.
In 2014, Dubai International Airport (a base for Emirates) overtook Heathrow Airport in terms of handling international traveler and it has never been beaten ever since.
In November, 2018 Dubai International Airport made history by establishing a small tunnel that employed the use of bio-metric technology to replace human checks and that allowed travelers to undergo the passport control in a record 15 seconds.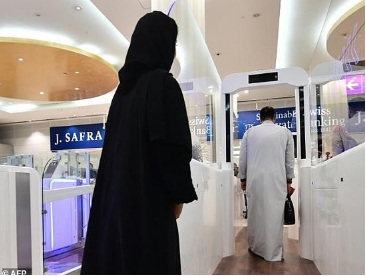 The process involves passengers registering their details at a kiosk and then they are ushered through smart gates which uses iris recognition to let them through.
The country's officials have reported that this is the latest hi-tech that took four years to develop. These new technologies are a preserve for first class passengers only.
Read More:
Despite Dubai Airport handing the largest number of international travelers, Hartsfield-Jackson Atlanta International Airport holds the record of being the busiest airport ever (domestic and international passengers considered).
Comments
comments