Duke of Edinburgh, Prince Philip, drives himself just two days after his car crash in Sandringham
Duke of Edinburgh, Prince Philip, drives himself just two days after his car crash in SandringhamP
Prince Philip, 97, the Duke of Edinburgh, was seen driving his car just a couple of days since he got involved in a road accident. As a result of the accident, two women as well as a 10-month-old child were injured.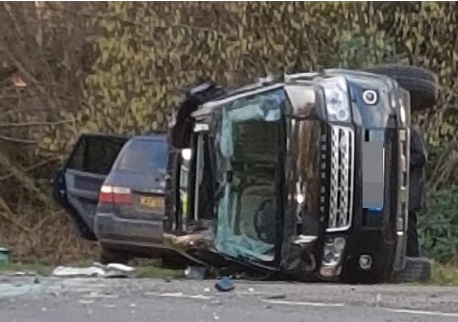 The accident which happened on Thursday left injuries on Prince Philip. He said that he was "dazzled by the sun" as he drove his Land Rover near Sandringham Estate owned by the royal family.
He collided with a Kia which was carrying two women and a baby. Prince Philip's car landed on the side of the driver.
On Saturday Prince Philip was seen again driving his car (a replacement of his previous Land Rover) and he was not wearing a safety belt.
On Friday, his wife queen Elizabeth aged 92, was also seen driving herself near the spot of the accident.
Comments
comments