Call for public participation on Urban Housing Renewal and Regeneration Policy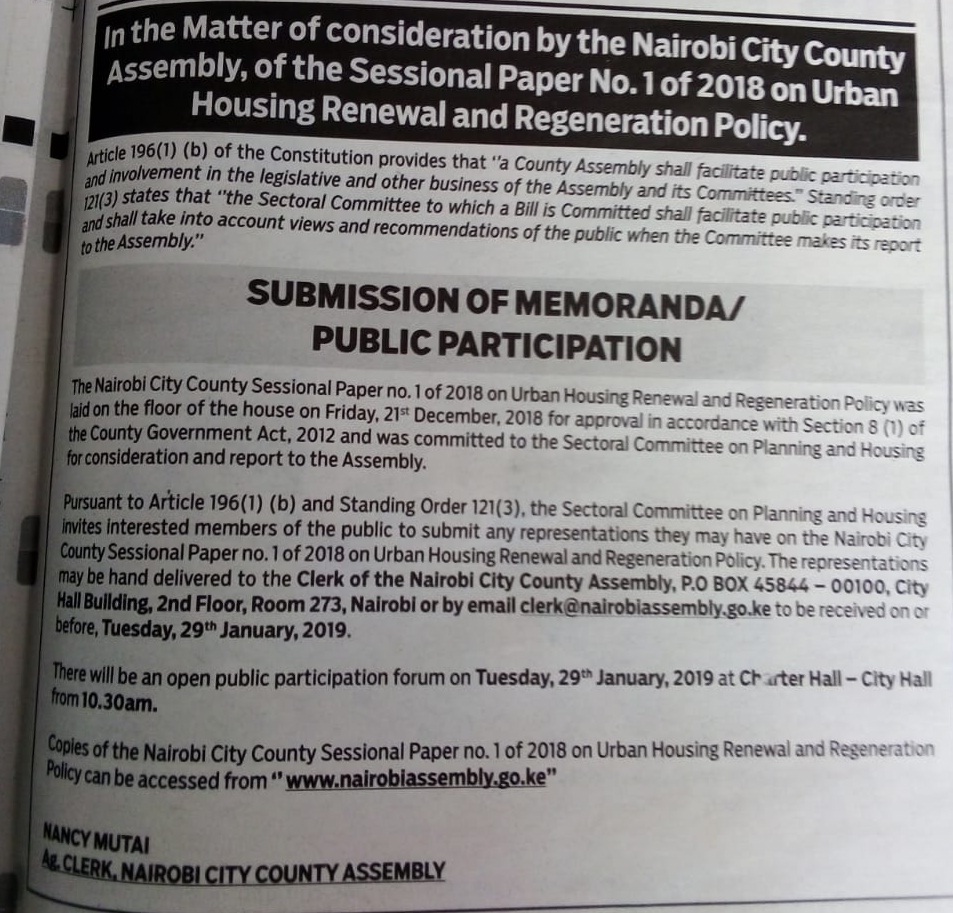 Nairobi City County has floated a call for public participation on Sessional Paper no.1 of 2018 on urban housing renewal and regeneration policy. According to the advert placed on the Star Newspaper, the policy was laid on the floor of the county assembly on 21st December 2018 for approval.
The sectoral Committee on planning and Housing has therefore invited members of the public to submit their input as required by law.
Send to;
Clerk of the Nairobi City County Assembly,
P.O. 45844-00100, City Hall Building,
2nd Floor, Room 273, Nairobi.
Or;
Email: clerk@nairobiassembly.go.ke
The public input is expected to be received by Tuesday 29 January, 2019.
Open public participation forum
The advert further reads that there will open public participation forum on Tuesday 29 January, 2019 at Charter Hall- City Hall from 10:30 am.
Get copies of the Nairobi County Sessional Paper no. 1 of 2018 on Urban Housing Renewal and Regeneration Policy by clicking on this LINK.  
Read More:
Comments
comments