Gor Mahia vs Everton Tonight
Gor Mahia vs Everton Tonight
Tonight Gor Mahia has set history as the first African soccer team to play on the England soil. The two teams have the following line-up.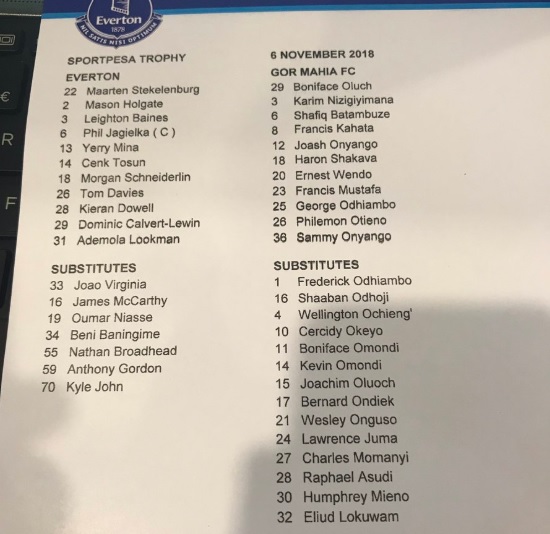 The former Prime Minister of Kenya, the Right Hon Raila Amolo Odinga who is also  Gor Mahia FC patron traveled to England as fan number 1 to cheer his team.
The crash between titans is taking place at the 40,000 capacity Goodison Park stadium in England. This stadium is located in Liverpool, England.
The Goodison Park hosted 1966 World Cup and has been the home ground for Everton since 1892 when its construction was completed.
Everton has a lot of history in the world of soccer including introducing goal nets as we know them now.
Everton was the first club to be operated as a private limited company instead of a sports club as was the tradition a century ago.
The Goodison Park was named after an engineer called George Goodison. On 2 September 1892 the first football match between Everton and Bolton Wanderers was played on the Goodison Park Stadium.
In September of 1940, Goodison Park was bombed. This was during the World War II.
Read More:
Comments
comments