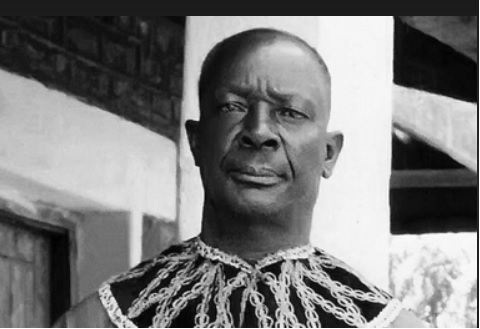 Senior Chief Odera Akango is the reason why Luo Nyanza has many Professors 
Senior Chief Odera Akang'o of Gem in Siaya is the reason why Luo Nyanza has many professors. Here is the story. He is referred to as a benevolent dictator.
Gem area in Siaya became a source of many highly educated people. These professors include: Prof. Bethwel Ogot, Prof WR Ochieng, Prof George Magoha, ICIPE's Prof Thomas Odhiambo, Advocate Argwings Kodhek, Barack Obama Snr and Prof David Wasawo.
Odera Akongo spearheaded and pushed for compulsory primary and secondary education in Siaya from 1915. Akango had witnessed the ripple effect of British education while on a tour to attend the consecration of the  Namirembe Cathedral in Uganda. He came face to face with the educated Baganda who had an everlasting impact on his way of thinking.
He often arrested and caned parents who failed to take their children to school.  The Success of Gem was also influenced by the close proximity to Makerere in Uganda. This legacy of pursuing higher education commenced from 1940s. It's ongoing todate.
Senior Chief Odera Akango never entertained idleness in his area. Locals who were found idle were arrested and sent to work on his sugarcane, maize and rice farms. The great chief basically introduced serious agriculture in his area.
Read More: Kisumu County to build a paediatric hospital in Kombewa, Seme Constituency
In terms of infrastructure, Akango surveyed and built roads which exist in the area even today. He was known to have his own police force and established a prison in Siaya where he detained all "enemies of development."
Senior Chief Akango was so strict to an extent that he never allowed any colonial officer in his area without a letter from Native Commissioner, John Ainsworth. This letter issue got him in trouble. At one time he jailed a DC who visited his area without a letter from Ainsworth. This drama got him arrested and detained in Kismayu in Somalia. Akango was murdered by the British on the eve of his release from detention due to fear of riots from his people.
Follow us on Twitter @kerosiT
Read More:
Comments
comments