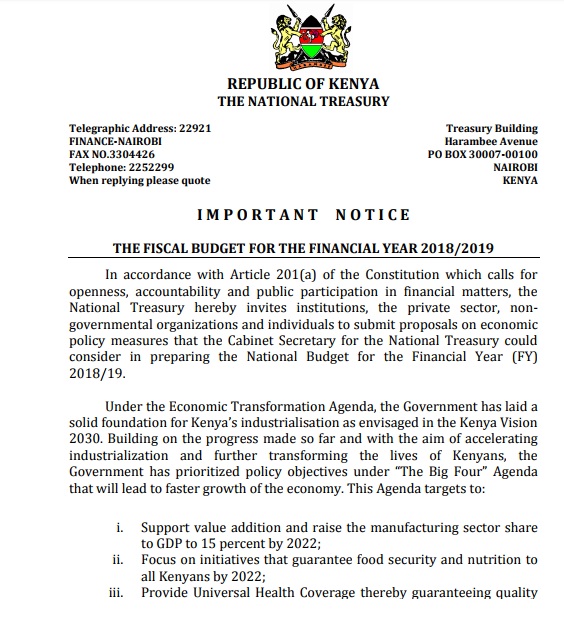 Kenyan Government Budgeting Process Has Began for FY 2018/2019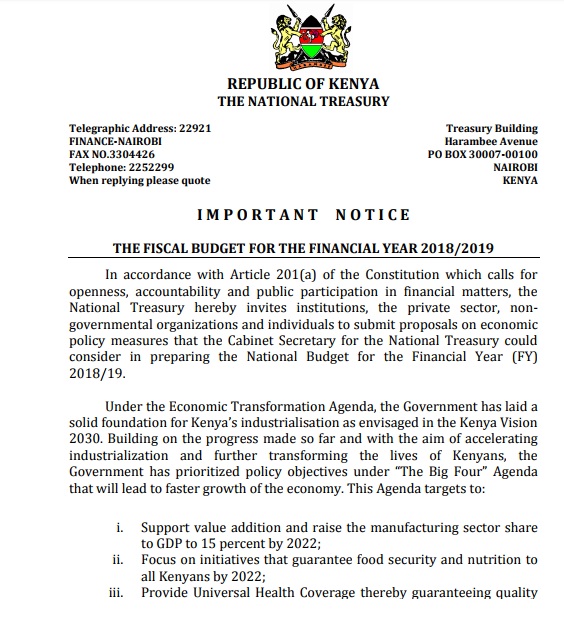 Image: Notice released by Kenya National Treasury on kick starting of the Kenyan Government budgeting process.The million-dollar-question is: Can Jubilee Administration build 500,000 houses by 2012?
On Universal health coverage, we can borrow a lot from what is happening in Makueni County. 🙂
Access the Public Notice here.
The proposals you submit to the National Treasury may be adopted and published in the Budget Policy Statement 2018/19. Go for it, think and propose how we can transform Kenya's economy.
Let's discusses ideas in the comments section below.
Comments
comments