Nov 7th was Russia's 100th Anniversary of Socialist Revolution
It has been a century since Russia's Revolution of Bolshevik happen. It's exact date was Nov. 7th, 1917.
At that time Russia made a transition from dictatorship of proletariat to totalitarian tyranny which was punctuated by mass murder.
History tells us that an excess of 150 million people were killed as a result of bad leadership.
These people were shot, tortured or starved to death while in prisons, labor camps or while undergoing interrogation.
Vladimir Lenin was the first head of Russian state, founder of Russian Communist Party and leader of Bolshevik.
As the world marked the November 7 day of Russian revolution, one Matthew Lesh, a Research Fellow at the Institute of Public Affairs had the following to say: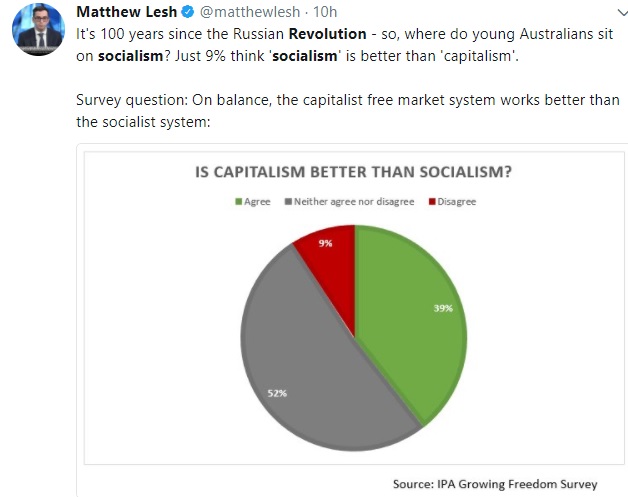 The Wire has published an article titled: The Prospects of socialism, 100 years after Russian Revolution giving details how Russian ideas spread around the world changing the political and economic landscapes.
Communism was deemed dead with the fall of Berlin Wall but that was not the end. China, a communist nation had remained strong and steadfast despite the challenges facing it.
To learn more about socialism revolution click here.
Follow us on Twitter @kerosiT