Bakari Hassan Sebe Gets a comeback to Mvurya Cabinet
Bakari Hassan Sebe Gets a comeback to Salim Mvurya Cabinet
A total of seven (7) former County Executive Committee members of Kwale County have made a come back to Salim Mvurya's second government. At the top of the list is Bakari Hassan Sebe, the CEC for Finance. Bakari Sebe is a seasoned finance expert having served as a Finance and Administration Office for a number of organizations for over a decade. He is currently pursuing his doctorate degree of Business Administration (PhD) from Jomo Kenyatta University of Agriculture and Technology (JKUAT).
Below is a summary of how the entire former cabinet performed in their quest for a second term as ministers:
Bakari Hassan Sebe – Qualified
Mangale Ndegwa (Education) – Qualified
Shehi Nanjala – Disqualified
Safina Kwekwe Tsungu – Disqualified
Hemedi Mwabudzo – Qualified
Joane Nyamasyo (Agriculture) – Qualified
Ali Mwakulonda – Disqualified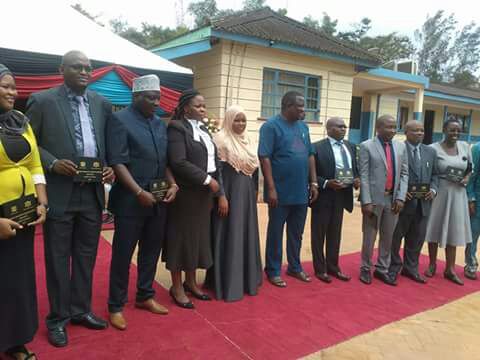 We look forward to improved service delivery from those who made it to the cabinet.
Follow us on Twitter @kerosiT
760 total views, 2 views today
(Visited 125 times, 1 visits today)
Comments
comments