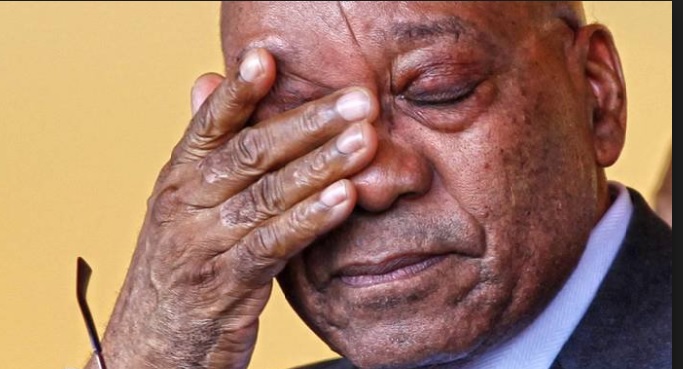 JACOB ZUMA SURVIVES VOTE OF NO CONFIDENCE AGAINST HIM
Jacob Zuma, the President of South Africa was for facing a vote of 'no confidence' for the 8th time since he got into power in 2009.
It's now official that Zuma has 9 lives of a cat. Already he has consumed his 8 lives. He is living on the 9th live.
The motion of no confidence against the troubled president was defeated by 188 votes to 177 votes.
The no confidence vote was conducted via secret ballot. Immediately after the vote, members of ANC and supporters went into the streets celebrating the win.
Zuma has been in power since 2009. He again won the elections in 2014. His term in office has been punctuated by both criminal and corruption allegations.
Doris Dlakude is the Deputy Chief Whip of the Africa National Congress (ANC) at the National Assembly of South Africa. She urged ANC legislators to support Zuma because "this debate is about our integrity as the governing party."
The Deputy Chief Whip seems to know the consequences of kicking the president out of power. It may lead to opposition taking power away from the ruling party which has been in power since 1994.
The ANC promised to discipline their members who voted with the opposition in the vote of no confidence.
Jacob Zuma is now 75 years old and he is no stranger to controversy. For instance, the Constitutional Court of South Africa order Zuma to repay the USD$34 million of public funds which he used to renovate his private home in Nkandla.
President Jacob Zuma is a polygamist with over 20 children. He has faced 783 allegations of corruption. Note that he denied all those allegations.
Anything can happen from now to 2019 when his term comes to an end.
Below is a summary of allegations which has faced Zuma over the years:
In 2005, Jacob Zuma was charged with corruption over an arms deal made in 1999. These charges were later dropped.
In 2016, courts ordered that Jacob Zuma be charged with 786 counts of corruption.
In 2005, Zuma was charged with raping of a family friend but he was acquitted the following year.
In 2016, Jacob Zuma was accused of misappropriation of public funds in upgrading his private homestead in Nkandla. It is reported that he repaid the funds.
In 2017, the public protector demanded that he appoint judge-led inquiry into Gupta family saga. It is reported that Jacob Zuma was benefiting financially from the Gupta's.
Note that Zuma has vehemently denied all the allegations listed above.
Zuma Owns a Luxurious Home in Dubai 
Follow us on Twitter @kerosiT
Comments
comments