Understanding Titanium Mining
On April, we were privileged to visit the Kwale Sands Project in Ukunda, Kwale County. Our main objective was to learn as much as possible about titanium mining at the South Coast of Kenya.  
Read More:
The mining activities commenced on 2013. The mine produces ilmenite, rutile and zircon. These minerals have several uses. Rutile is made mainly of titanium dioxide TiO2. Rutile is used as pigment for paints, plastics and food.
Rutile has an effect of producing a bright white color. This is the greatest use of titanium globally. Note that rutile is also used as covering of welding electrode.
Zircon is used in jewelry and production of ceramic tiles. The other uses include foundry and refractories casting. These minerals are also used in nuclear fuel rods. It is also an important component in water and air purification systems.
Apart from Kenya, Zircon is also produced in Russia, Sri Lanka, South Africa, Norway, Italy, France and Germany.
The company made its first shipment of the above named minerals on February, 2014. This is a major mining activity in the country. Under Vision 2030 the country projects that mining will be contributing 10 percent of GDP from the current less than 1 percent. This is a very important sector in Kenya's economy.
Training Center
We arrived at the main gate to the company operations at around 8:00 am. The weather was chilly because it was raining. We surrendered our identification documents at the gate.
We were informed that our first port of call at the mine was the training center. Here visitors are taken through the safety measures before being given a tour of the mine.
We were trained on safety procedures while within the mine. Special shoes are required. They are called industrial safety shoes. Those of you who've ever worked in a factory know what I'm referring to.
Protecting ourselves from venomous Snakes
The second important item we were required to wear is safety glasses. At first I thought this item was to protect me from dust. Later I learnt it does more than that.
 This area being known to have many wild animals, there are those venomous snakes which spit at the eyes of their victims.  So the glasses would protect your eyes from such venom. I swear this was the first time I heard that there are snakes which spit venom at instead of biting!
Reflective Jackets and Helmets
We were required to wear reflective jackets and helmets (we appeared like motorcycle rides). This was meant to make us visible to the equipment operators and hence avoid unnecessary accidents.
Driving Vehicles with lights on
All vehicles were required to be driven with their headlights on. This increases their visibility too. This is a requirement right from the main road.  
Wet and dry plants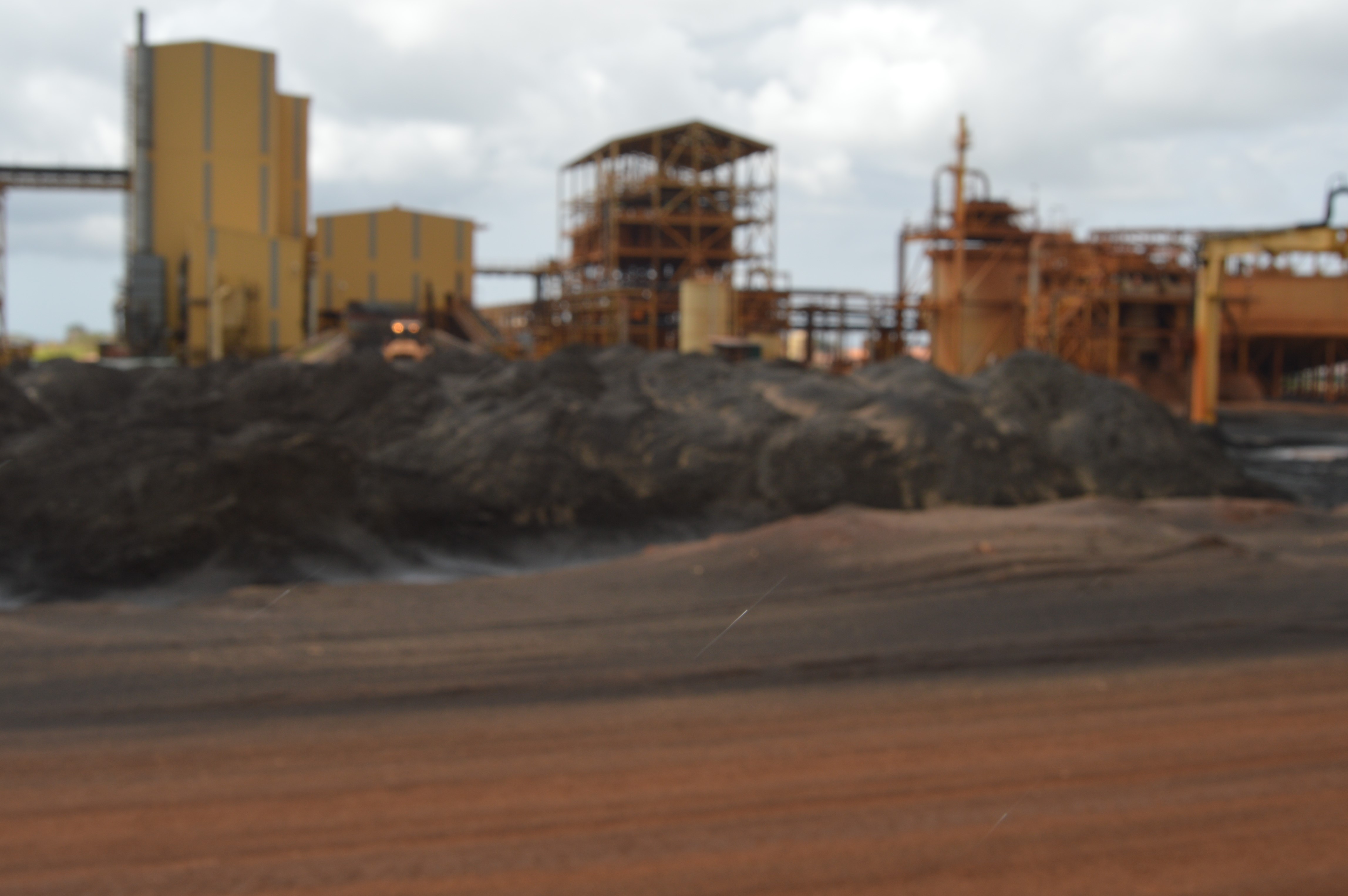 Our tour of titanium mining commenced in earnest. We were taken to the processing plant. There we saw the wet and the dry plant.
Wet Plant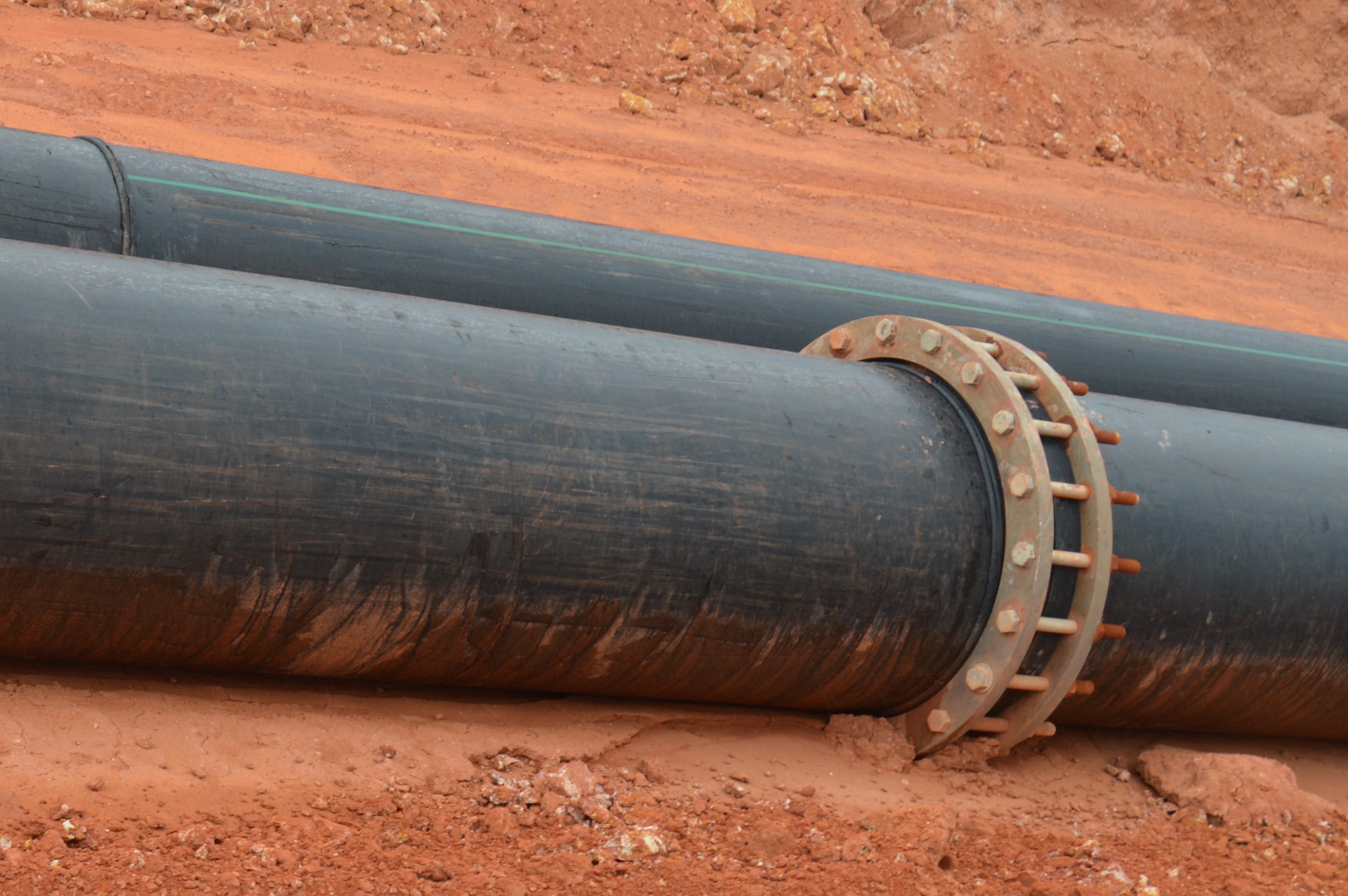 The wet plant receives the titanium ore as a slurry. This is a semi-liquid mixture which is conveyed using powerful pumps at field.
The slurry is received by the wet plant and processing starts there. The soil and sand and other undesirable materials are separated from the minerals at this point.
Dry Plant
As the name indicates drying of the ore takes place here. Then transferred to the dry plant. At the dry plant the titanium ore dried to make it easier to transport. It is separated into three components: ilminite, Zircon, rutile.
There is a loading bay nearby to transport the minerals to Likoni where it is stored as it awaits. Field – mining taking place
Rehabilitation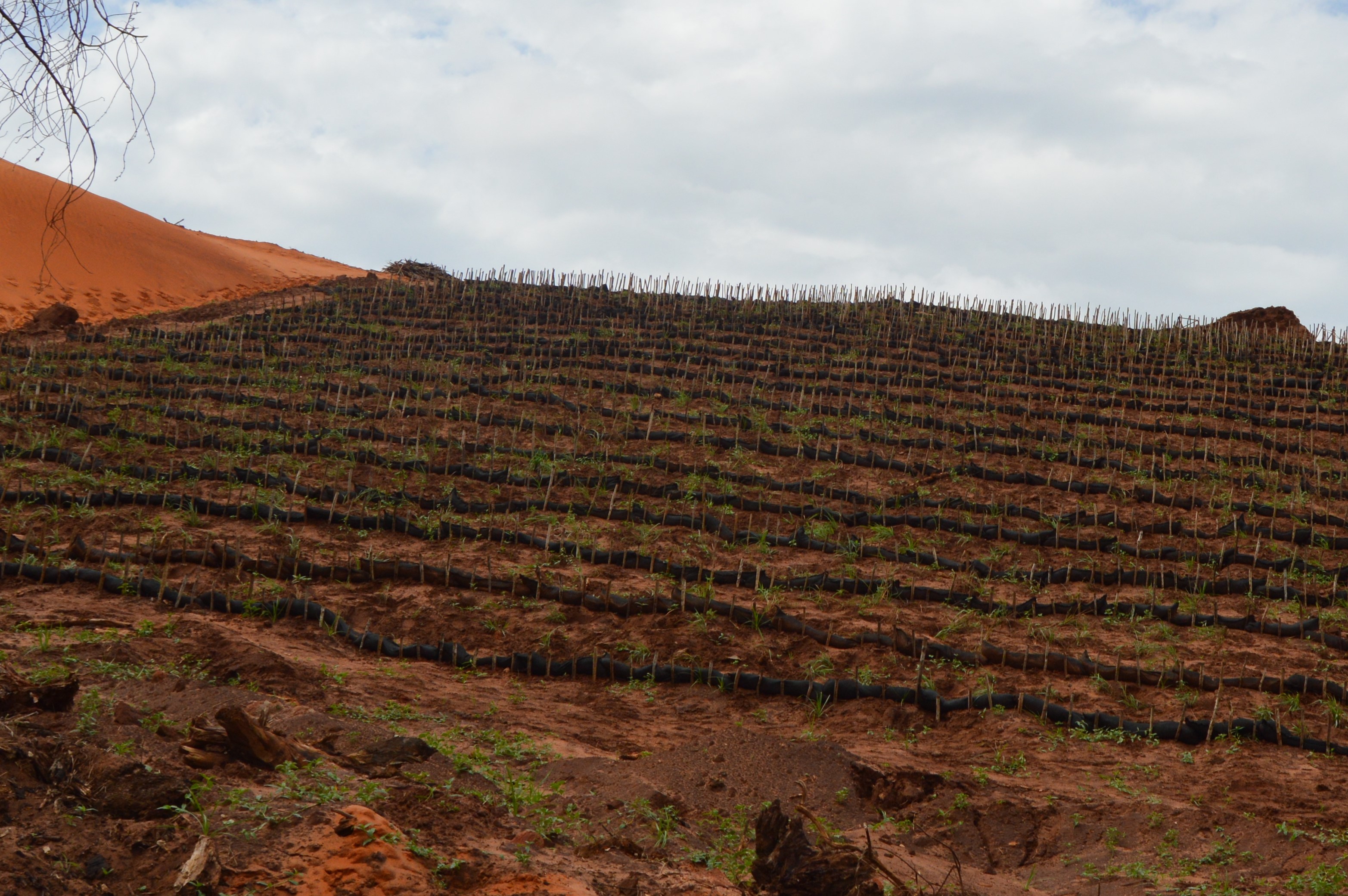 The Base Titanium Limited seems to be committed towards rehabilitation of the mine. They informed us about their plans to fill the mine with top soil and plant indigenous trees to improve the place at the end of the mine life.
To that effect we visited the company's mega nursery where there are numerous indigenous species of trees for planting. Near the nursery there is an arboretum where the older seedlings are transferred to promote rare species.
The mining company also donates the mature seedlings to various institutions. This is to further spread the species to the other parts of the county.
Water Dam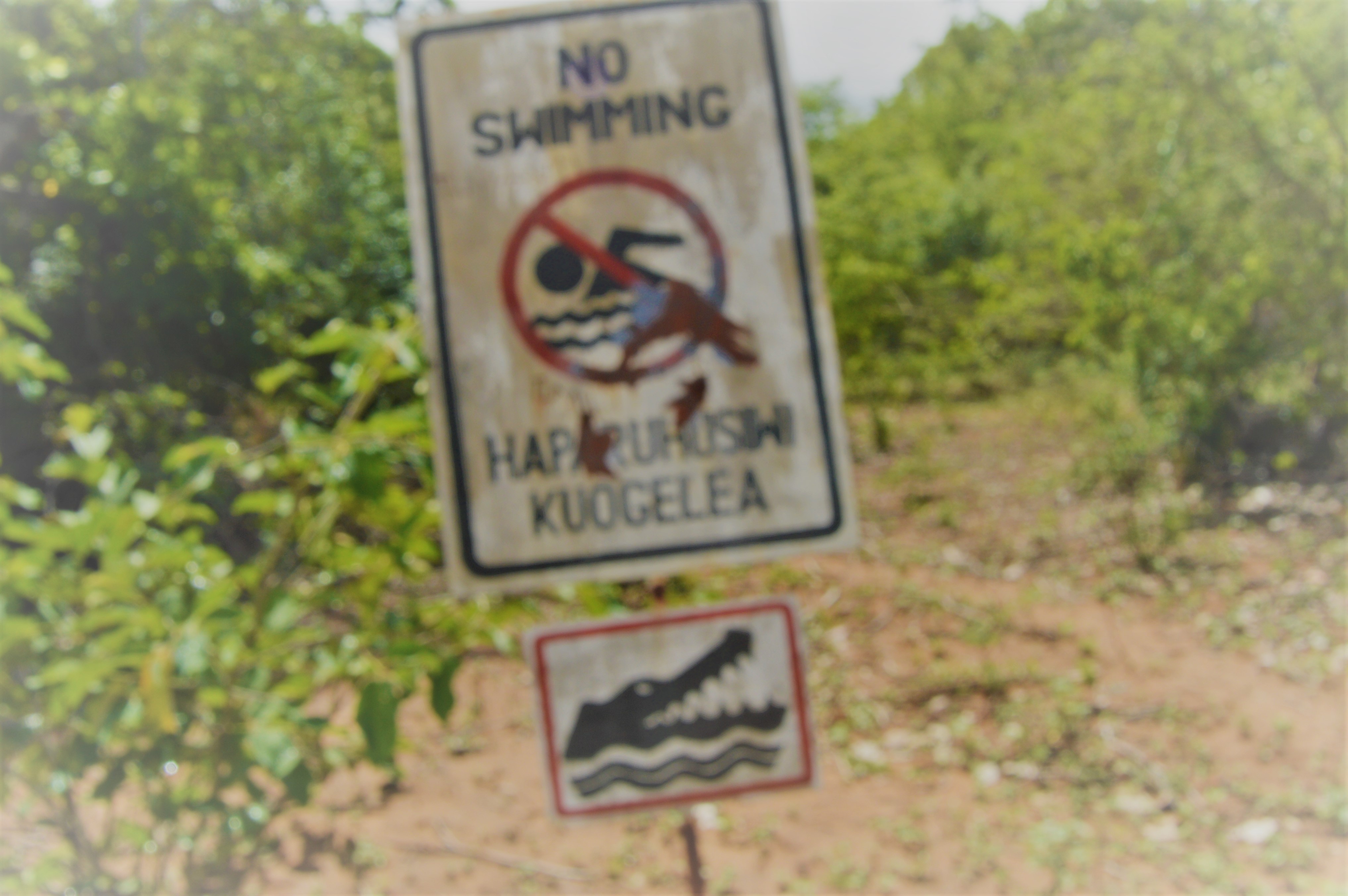 We discovered that the mining process is very dependent on water. Water is essential for mining of titanium ore. The various processes require millions of liters of water.
Corporate Social Responsibility (CSR) activities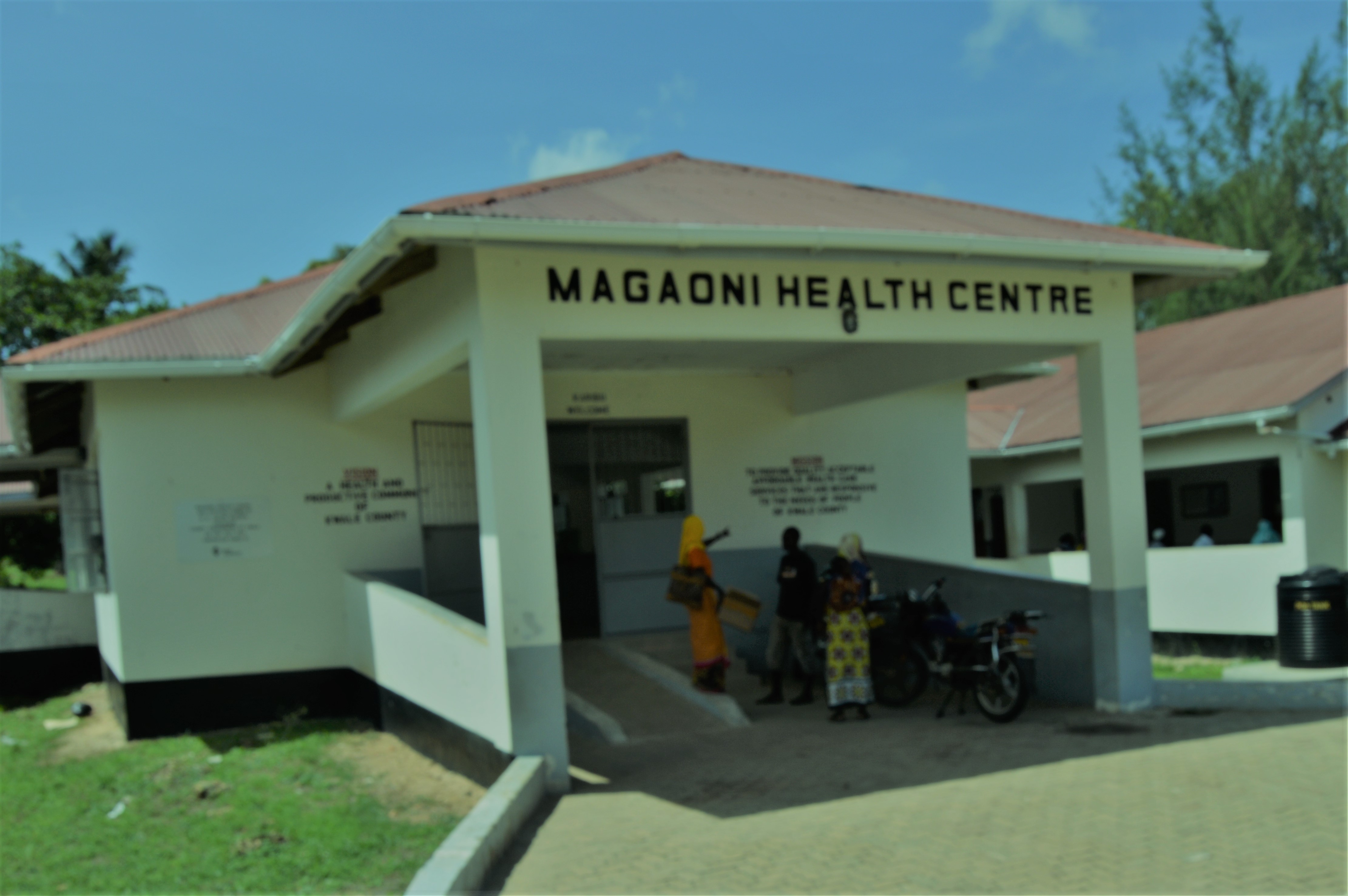 The mining company has invested on a number of community initiatives. Personally, I've visited a number of such initiatives.
Magaoni Health Center

Bwiti Dispensary

Bwiti Social Hall

Kibwaga ECDE center and others

Scholarships for students

Water supply
The above are some of the initiatives that the company has put in place to benefit the people who were relocated to pave way for titanium mining.
Churches and Mosques
It was so unfortunate to note that the company had planned to set up churches and mosques but the leaders of these religious institutions preferred to be given the funds for that purpose. These religious buildings had been brought down to pave way for titanium mining in Kwale. They ended up squandering those funds. Quite unfortunate for corruption to be perpetuated by the men of God!
Woodwork Section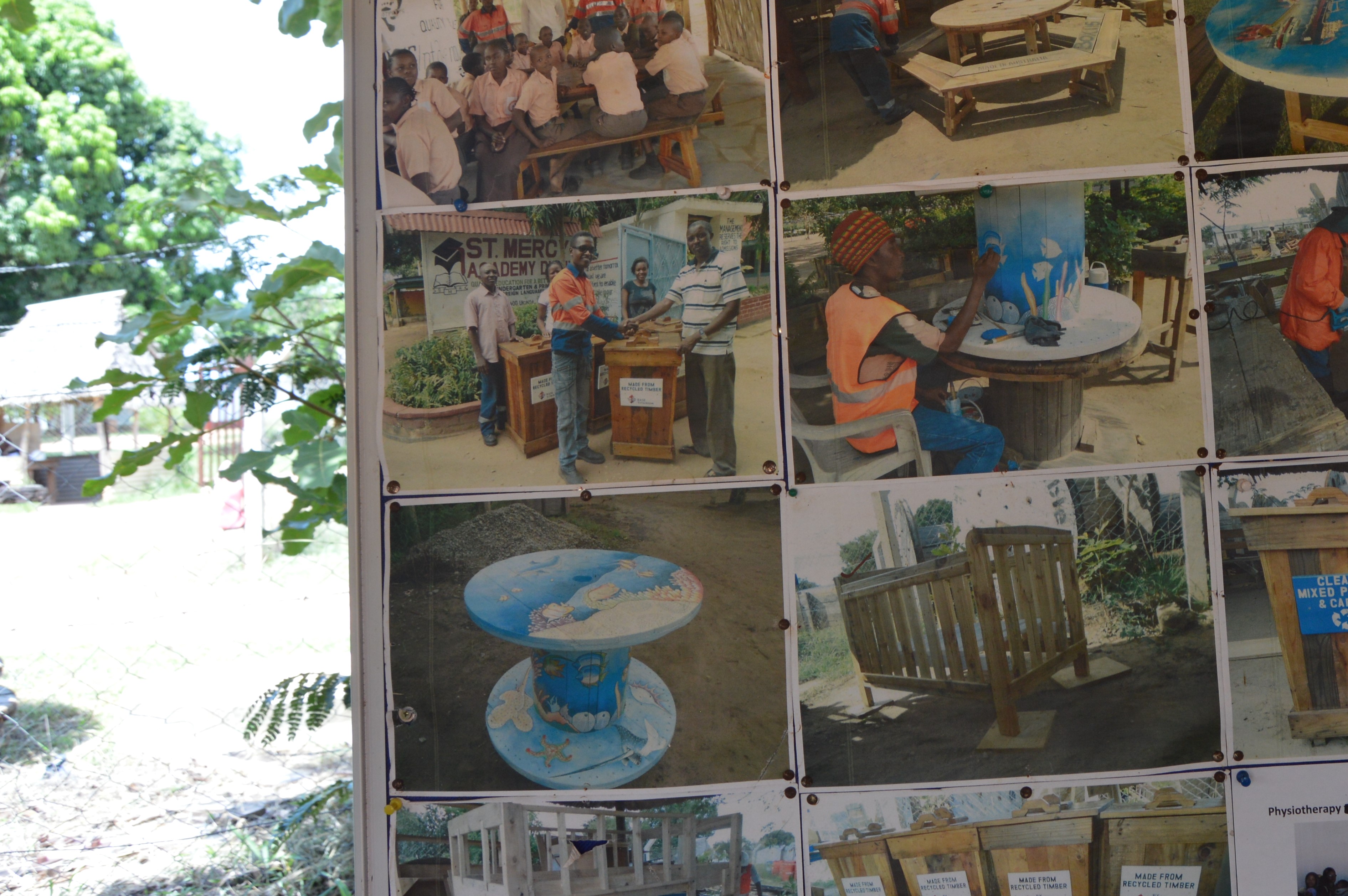 The mining company has a department which deals with all woodwork requirements. This department (section) produces furniture for donation and use within the mine area. 
READ also: Kenya Cabinet Secretary for Mining Unveiled the Mineral Rights Board 
Follow us on Twitter @gkerosi 
Comments
comments