EXCITING FLIGHT FROM DIANI TO NAIROBI
On Thursday 4th May, 2017 I flew from Diani to Nairobi. It was so exciting. I will use this article to narrate the interesting story.
The story starts from Diani Hill Inn where I was a resident for a couple of days. I'd very few hours left before catching my flight at Diani for Nairobi.
I called a taxi to take me to Diani air strip. It took us 15 minutes to get there. The weather was cold because it had been drizzling seriously. It rained nearly every day for the last one week.
On arrival at the entrance, the routine security checks were conducted quickly. There were no people waiting to be checked.
Inside the premises I was informed that my flight will be delayed from 15:30 hours to 1600 hours. I'd nothing to lose. I pulled out my laptop and continued reading tutorials on film making. Since last year I have been shooting videos and practicing editing.
After 30 minutes my laptop shutdown because its power had been used up. I decided to wonder around the airstrip building. First to the cloakrooms to deal with a stomach upset I'd developed.
My next destination was the waiting area. I was eager to shoot great videos to use in my YouTube videos. I was aiming at capturing the planes as they land and take off. Then capture myself going up the stairs into the plane and coming out. The way they do in movies.
This did not happen. Maybe I lacked the courage to pull out my Nikon D3200 camera and swing into action or because we were too few and the crew were read for the take off. Next time I will stand on my foot and take more video clips come rain or sunshine.
I shot a few videos of the planes landing and taking off. Then at exactly 1600 hours my plane landed. It was a light aircraft. We were informed that we will make a stop at Vipingo airstrip on our way to Wilson airport in Nairobi.
We took off 20 minutes past 1600 hours. First we made a turn and headed towards the Indian Ocean along the Kwale County coastline. The county is endowed with a 450 kilometers of coastline along the Indian Ocean. I saw the long white sand coastline and beautiful houses on the beachfront.
I pulled out my camera and took as many photos as possible. This is taking advantage of an opportunity while it lasts. You never know when you will get another chance to flying over the eccentric coastline!
At this point I have to confess that I do not know much about Vipingo but from what I saw from the plane. It's a sisal plantation. Thousands of acres under sisal. It was exciting to see the expansive farms and beautiful bungalows for the farm employees.
Most of the houses near the airstrip looked new and well kept. There were new buildings coming up too.
We landed at Vipingo Ridge at exactly 1700 hours. The airstrip staff loaded the plane with four bags. Then, one lady and three gentlemen joined us on board. The pilot told us that the journey to Nairobi would take us 1 hour and 30 minutes.
The pilot as usual asked whether there is any questions.
"Can the plane go faster than that?" one passenger asked
"This is a small plane and hence cannot fly faster like the larger planes but we will do our best," the pilot replied.
For me speed never mattered. Safety did and always does. Better I arrive at my next destination late but safe. What is the point of going faster then you arrive in hell instead of the next destination? No sense at all.
The pilot announced that our next stop will be Nairobi. The plane left the air strip after 30 minutes. This was a small plane (9 passengers) and hence it flew lower than the larger planes. This afforded me the luxury to view our country from the skies at a closer range.
I realized that there are large chunks of land which are largely unoccupied because they are dry and not suitable for farming.
Meandering River Tana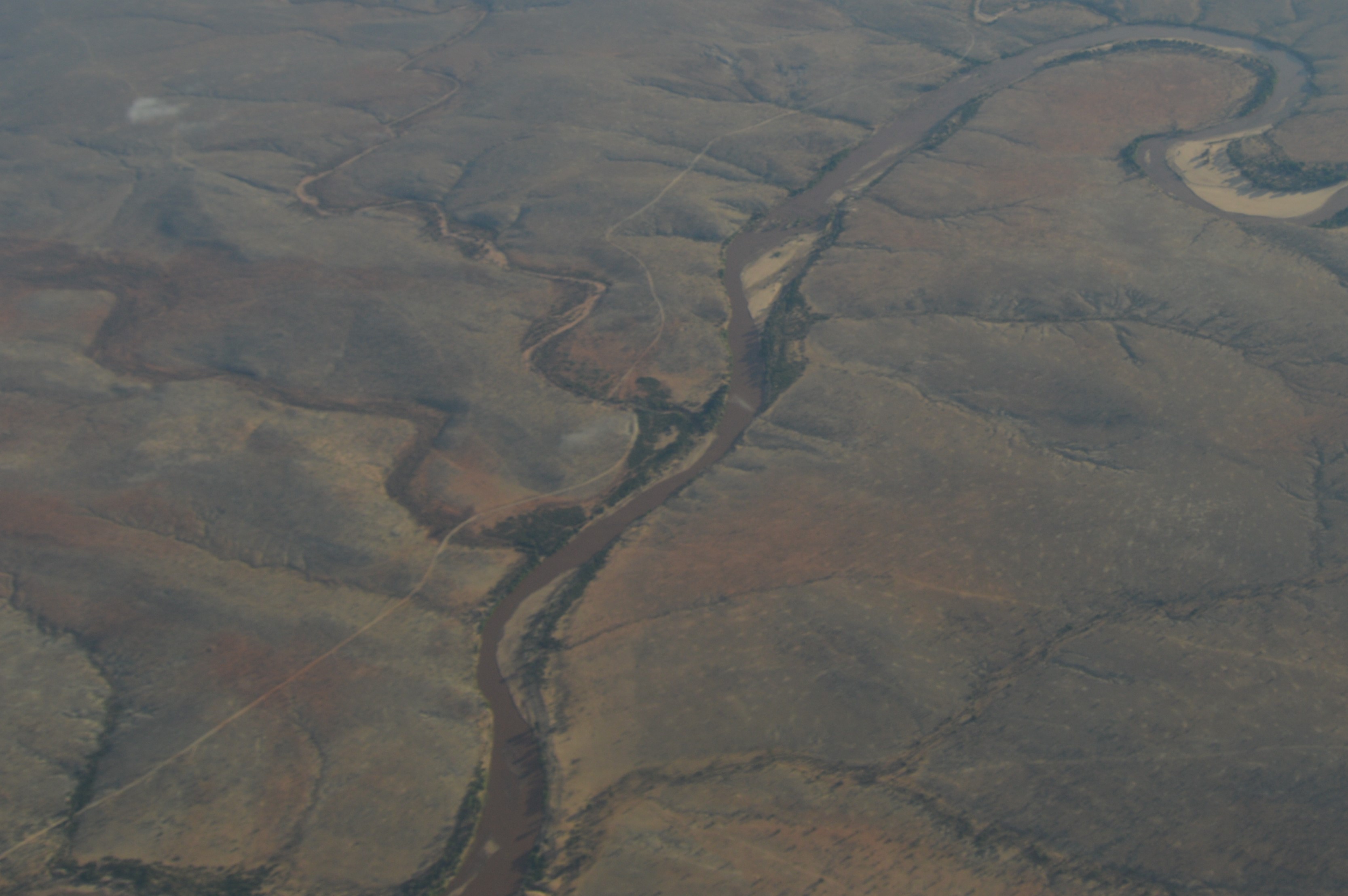 On our way we say the meandering river Tana as it snakes its way to the Indian Ocean. It was a sight to behold. The effects of drought was clearly visible on the river water volume.
Standard Gauge Railway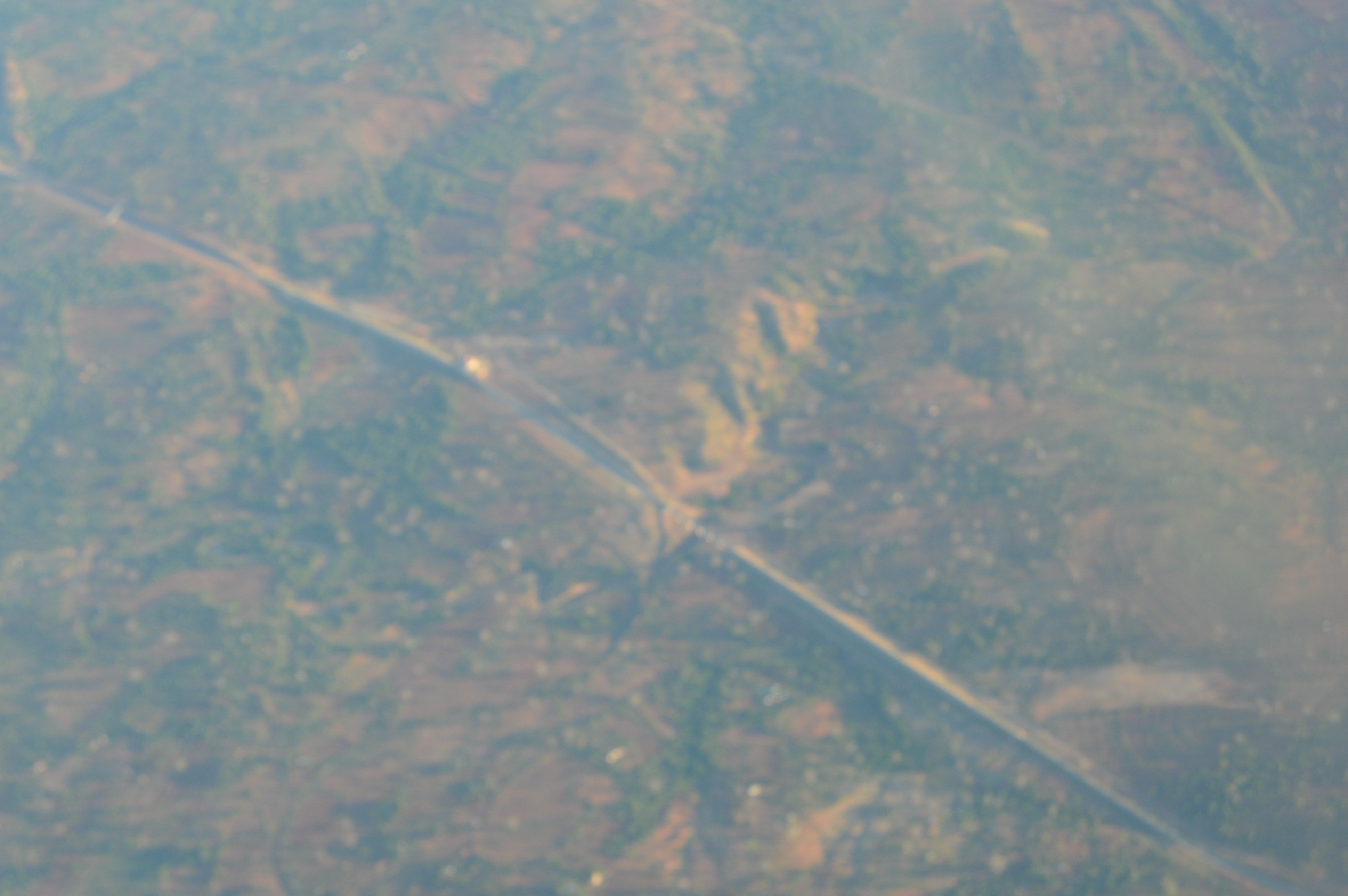 The Standard Gauge Railway (SGR) was highly visible. It looked new even from the skies. One would clearly see the stations along it. These are newly painted buildings. I would not miss to see river Tana as it meandered towards the Indian Ocean.
Burning Factory
From the skies we saw an industry which had burnt down and smoke was rising up to the skies. It was visible that this factory had caught fire. The problem I won't tell which factor it was. The investors must have lost a lot of their investment!
Read More:
Comments
comments