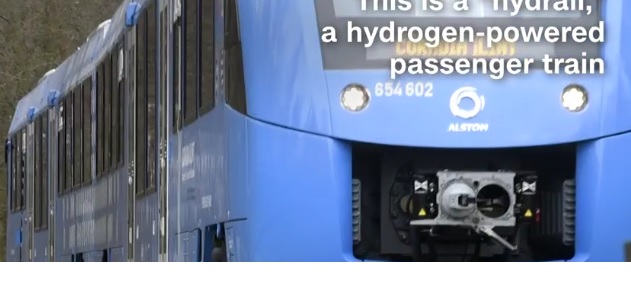 HYDROGEN TRAINS FOR LOWER EMISSIONS
Hydrogen trains have been invented to help reduce on gas emissions. This train is nicknamed "Hydrail."
The hydrogen train is powered by hydrogen as the name suggests. This means there is zer0-toxic gas emissions because the output is water. It also emits steam. The hydrogen train has no negative impact on the environment.
It also has a reputation for fuel use efficiency.
Buying
A total of 5 federal states in Germany have expressed their plans to buy 60 hydrogen trains from France.
Speed
These hydrogen trains can cover a total of 500 miles on one tank of hydrogen. On that, it ferries 300 passengers each time.
When are they getting to the market?
The first lot will be available in the market at the start of 2018.
Stats
Currently, there are 4,000 diesel trains transporting goods and people in Germany. The hydrogen-powered trains have come at the right time when developed countries are looking for a solution on gas emission.
Germany has a target of reducing emissions by 40 percent by 2020.
others planning to buy the hydrogen trains
United Kingdom, Netherlands, Norway and Denmark have expressed interest on acquiring these environment-friendly trains.
Follow us on Twitter @gkerosi
Read More:
Comments
comments