On 19th September, 2016 the citizen report card was published. This is a great initiative designed to assist citizens hold their governments into account. It is helping track the world's progress towards achieving Sustainable Development Goals (SDGs). The report shows that the world has a long way to go in order to achieve the goals by the year 2030.
The citizen report card cover 222 countries globally. Each country is provided a grade ranging from A to F. This means that to meet the United Nations ambitious goals a county has to score an A by 2030. The global score in achieving SDGs targets is an an aggregate score of a C+ as shown in the image below.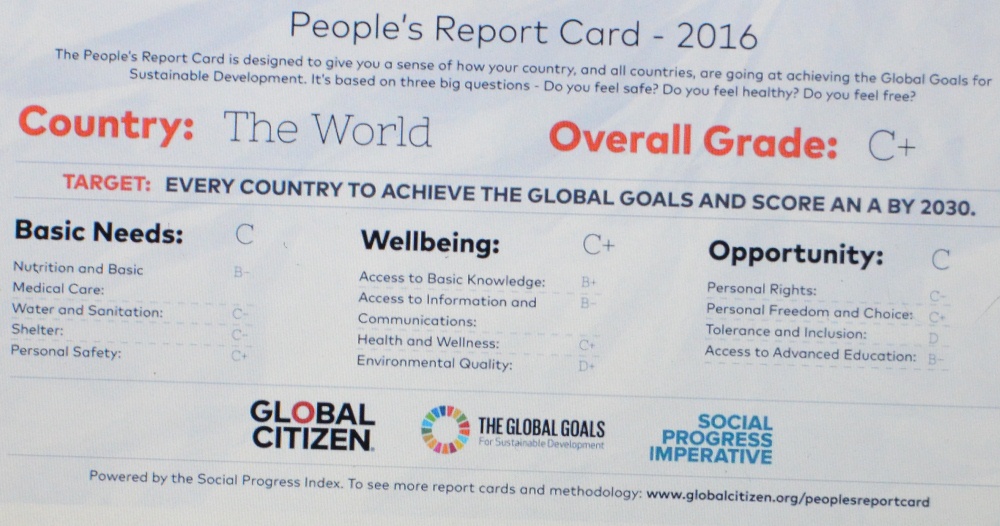 The scoring process is powered by the Social Progress Index and hosted by Global Citizen- an international advocacy group.
Email info@kerosi.com to share with us any feedback.
Sign up for our newsletter or share this story on social media with the rest of the world.