Budget Advocacy in Mombasa and Nakuru Counties
For the past three decades the city of Porto Alegre in Brazil has been conducting successful experiments with participatory budgeting. At the peak of these experiments, over 50,000 city residents were actively involved in determining the priority projects to be funded from the public coffers. This practice has spread to other parts of the world including Kenya.
The Constitution of Kenya 2010 requires that there is openness and accountability in public finance management at both the County and National levels in Kenya. This is also supported by several other legislation such as Access to Information Act 2016 and the Public Finance Management Act 2012 among others. This is the basis on which several government and non-governmental organizations in Kenya are pushing for meaningful public deliberations across the country.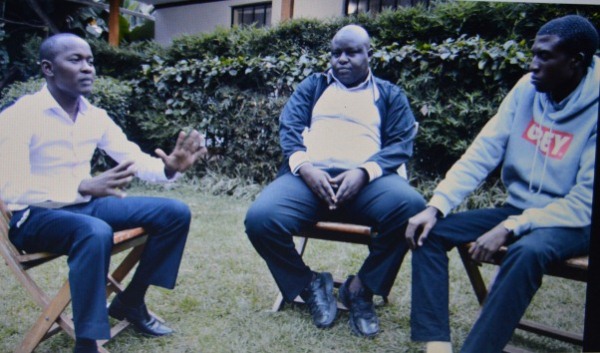 Based on the above premise on 2 September 2016, Kerosi Dotcom organized for a panel discussion to discuss the issues of budget advocacy in Kenya. The discussion was moderated by Mwendeto of Makueni Youth Network. The panelists were Lucas Fondo of Local Empowerment for Good Governance (LENGGO) and Mr. Peter Rono (of Center for Transformational Leadership) based in Nakuru.  The panelists had a fruitful discussion on their budget advocacy work, the achievements and challenges faced.
LENGGO works in Kwale, Kilifi and Mombasa where the organization deals with issues of human rights and governance issues. They also empower local communities to be able to harness and mobilize natural resources.
The Center for Transformational Leadership works in Nakuru County focusing on issues of leadership development and corporate governance in schools and corporations around the county. The organization has been able to capacity build both government and non-governmental organizations.
"What made you to engage in budgets? The Budget is considered to be a difficult subject. Why?"  Asked Mwendeto of Makueni Youth Network.
"Issues of service delivery, good governance are tackled in the budget. All people have to engage in the budget to better their lives." Said Lucas Fondo of LENGGO.
"We are currently running a project at the coast – The County Budget Tracking Project– with the aim of empowering communities to ensure that they give quality projects in the budgets." – Lucas Fondo
This project is covering Mombasa, Kilifi and Kwale Counties.
What are some of the Achievements you have made in Budget Advocacy?
Working with counties to ensure that public participation is open up to the public through timely access to important budget documents.
We have always promoted empowerment of local communities with skills to participate in government decision-making processes. Kwale is the leading County in budget utilization. We partnered with Kwale County to reach 87 wards and collect people's views on the budget estimates.
LENGGO is very proud of being able to have strengthened the capacity if Mombasa County Budget and Economic Forum. After this training, the CBEF was able to draft a good County Fiscal Strategy Paper for Mombasa County.
In the past the CGs used to see the CSOs as the enemy. But after having round-table meeting to discuss issues, there is a fruitful engagement taking place from time to time. People are now more aware of the contribution that they have to give during the public deliberation meetings.
Challenges
Peter Rono informed the website that public has not been involved in meaningful participation. This has changed with the interventions from Civil Society Organizations such as Center for Transformational Leadership.
"The County Government in Nakuru wasn't involving citizens as much as required and it was seeing the Civil Society Organizations as the enemy of the state."  Said Peter Rono of Center for Transformational Leadership.
Conclusion 
All of us pay taxes in one way or the other. This money we pay as taxes end up in the national government or county government accounts. Therefore, we can conclude that the national and county governments spend taxpayers' money. This is why we have to hold them accountable. 
Kindly, tell us your experience in holding your county accountable when it comes to public spending. Have you ever participated in budgeting?
Comments
comments