Find out how Kisii Scouts Soapstone Carvings Group are making a living!
Photo: Jeph Ondari (second from Right) with Kisii Scouts Carvings Group members as the Nairobi International Trade Fair
This is one of the most talented soapstone curving groups from Kisii. We talked in length with Chairman Peter Obegi Onyancha. They started the group in 2004 and ever since they have been selling their carvings to local and international tourists. 
In addition to soapstone, the group also produces clay flower-pots for the market. They have been exhibiting their products annually under The Kenya Scouts Association at the Jamuhuri Show grounds.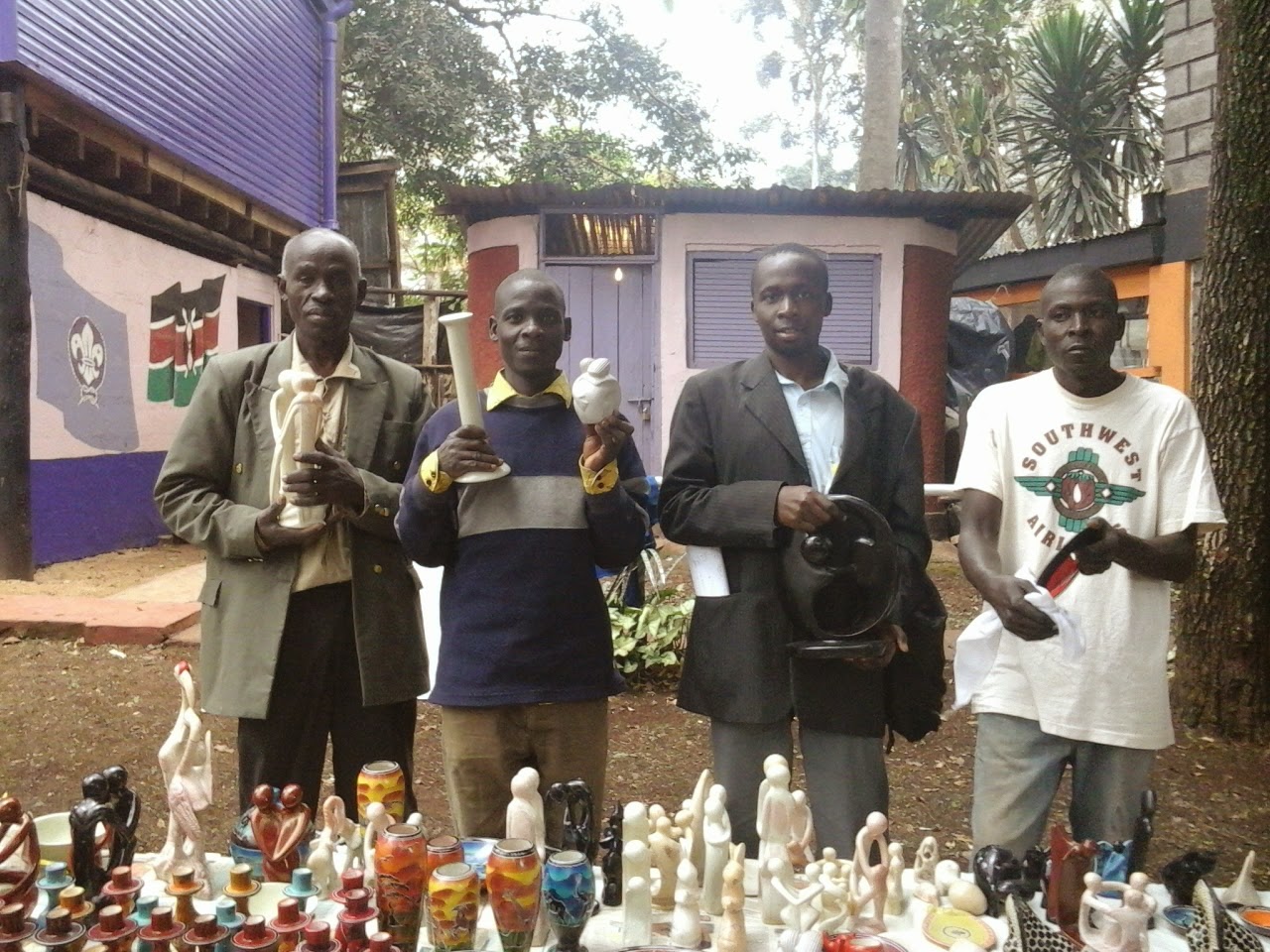 Photo: Group Chairman Mr. Peter Obegi Onyancha (second Left) and Geoffrey Kerosi of kerosi.com
Soapstone curving is one of the leading economic activities for most residents at Tabaka in Kisii County. This trade has even brought glory to some of the leading soapstone artists from the region. One of Kisii County's prominent sons in soapstone curving is Professor Elikanah Ongesa.
Professor Ongesa's works can be found in various parts of the world. At the entrance of UNESCO headquarters in Paris, France stands the Bird of Peace stone Sculpture. He also curved the Dancing Birds and offered them as a gift to the United States Embassy in Nairobi. You can find the work of art displayed at the reception.
Comments
comments