Is Central Banking a domain for Men only?
It has been seen lately that the business of fixing the world economies is a man's game. As central bankers attend their symposium at Jackson Hole, Wyoming the question in their minds is "who will be the next Fed Chairman?"Will it be Larry Summers or Janet Yellen?
Since 1970s, the numbers of women handling Monetary Policy matters at the American Federal Reserve Bank has been few. America is not the only country where we have few women handling such policies. In European Central Bank, there is no single woman working for the Monetary Policy Committee. On the other hand, no woman has ever voted in the Swiss, Dutch or Italian monetary policy before the countries joined the European Central Bank (ECB).
Back at here at home, we have never hard a woman as a Central Bank Governor since 1966 when it was officially launched.
At the FED there are six women as compared to 11 men.

  

Despite that, there are some countries which are doing quite well. We can say they are progressive. Half of MPC in Norway has been female starting from 2002 all the way to 2011. South Korea and Russia appointed their first deputy governor and governor respectively.

  
CNNMoney reporter Annalyn Kurts has done an excellent article on participation of women in central banking activities. The reporter found out that out of the 177 central bankers who attended this year's economic symposium at Jackson Hole, Wyo, only 17 were female. This great disparity is brought about by the rate at which women are embracing economics at the university level. The number of men earning a PhD degree in Economics is twice that of women. 
Many polls have reported that of all the women who study economics in their undergraduate, very few decide to specialize in Monetary Policy.
The annual symposium at Jackson Hole is a platform to discuss emerging issues on Monetary Policy. Economic policy scholars present their findings for discussion at this event.
If you are invited to Jackson Hole gathering, then, you are a person who matter.

 

The participants at this forum are given afternoons off to go hiking, bus tours and rafting. Despite that the majority of the attendees continue with economic discussions through out the day.
A number of women economists argue that countries should set quotas in order to increase the number of women working with central banks across the world. This has been done in Kenya and Japan. The Central Bank of Act directs that 2 of its 4 external committee members should be preserved for women. 
Similarly, the bank of Japan has always reserved one seat out of the nine spots for women since 1998. This is a good way to go when things do not happen naturally. In such a case, quotas help drive change. 
Below are the details of some of the women working as Central Bank Governors or other top positions within these banks.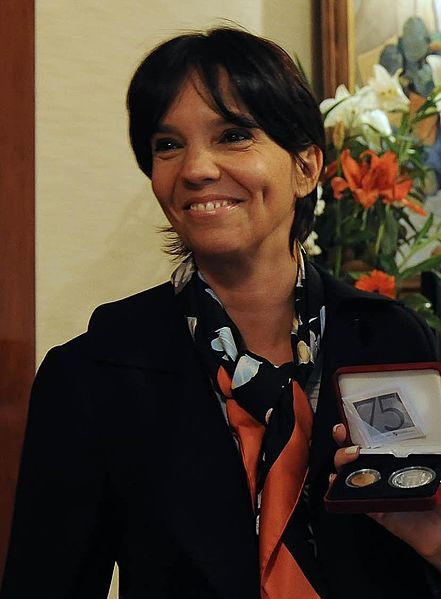 source: wikimedia commons 
She is an Argentine economist born in 1957. In 1982, she earned a degree in economics from University of Buenos Aires. Then she graduated with a Masters degree in International and Development Economics from Yale University. In 1989 she worked as a chief adviser of the petrochemical Industry.
 Zeti Akhtar Aziz (Malaysia)
 In 1970, Zeti received her undergraduate degree in Economics from University of Malaya.
She received a PhD in Monetary and international economics from the University of Pennsylvania. 
 source: wikimedia commons
Linah has worked at the Bank of Botswana since it was established in the 70s.

  

She has served in several capacities. She also worked with the IMF in the African Department as well as the Monetary and Exchange Affairs Department. 
She is also a board member in several corporations based in Botswana and abroad. She was placed in charge of Evaluation of United Nations Agenda for Development of Africa in the 1990s. 
In 2001, she was awarded the Central Bank Governor of the year award for Africa and Middle East by the Financial Times Magazine. Since 1999, she has been the Central Bank Governor after serving the same bank for 23 years.
Comments
comments