Hard work alone cannot pull a country out of poverty
Hard work alone cannot pull a country out of poverty
Research on working hours in developed countries has shown that the richer a country is, the few number of hours its citizens dedicated towards work.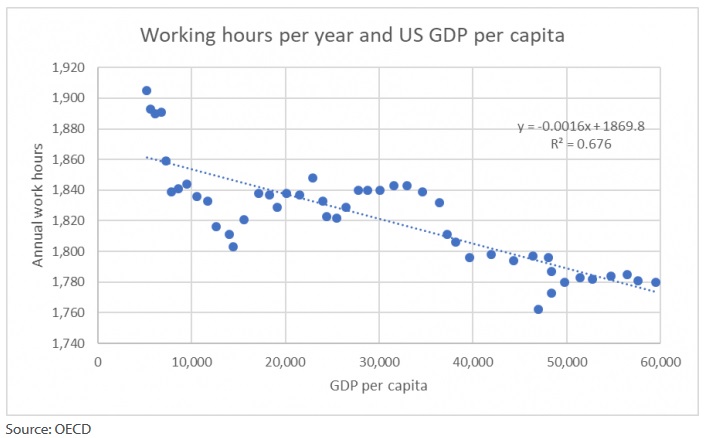 The above table represents data collected from developed countries over decades which shows that workers in developed countries work less than in poorer countries.
This is because there is high levels of productivity in developed countries. There is amble access to technology, and they have advanced techniques that make work extremely efficient and hence they require fewer hours to work.
NB: Productivity is measured by Gross Domestic Product (GDP) per hours worked.
(Visited 26 times, 1 visits today)
Comments
comments