A Kenyan tops the Access Bank Lagos City Marathon 2018
A Kenyan tops the Access Bank Lagos City Marathon 2018
A Kenyan has once again bagged the 2018 edition of Access Bank Lagos City Marathon. Godfrey Kiprotich finished the marathon in 2 hours 8 minutes.
Godfrey Kiprotich is 32 years old and an IAAF World Half Marathon Champion. As a winner  he earned USD$50,000 prize money.
Kenyans are highly respected everywhere when it comes to athletics. They are reigning champions. It's time we dominate other areas of the economy including the Access Bank Lagos City Marathon
From Kerosi Dotcom, we say congratulations!
When this story was covered by Linda Ikeji, the readers made the following comments: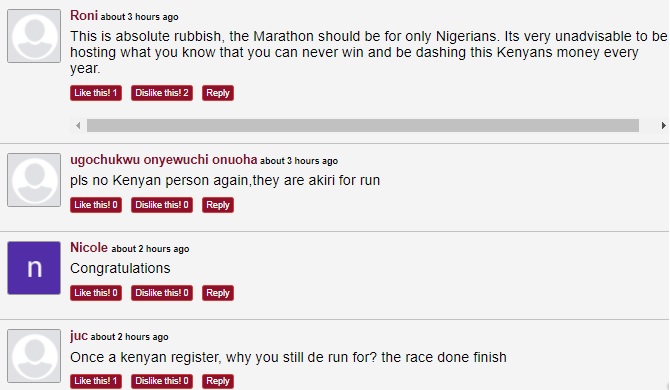 (Visited 51 times, 1 visits today)
Comments
comments