CIVIL SOCIETY'S ROLE IN PRIVATE SECURITY GOVERNANCE
CIVIL SOCIETY'S ROLE IN PRIVATE SECURITY GOVERNANCE
Globally, private security is increasingly becoming an issue of concern and a thorn in the flesh of human rights. A lot need to be done to address the issues affecting private security governance. In this blog article we will cover ideas brought forth by Sabelo Gumedze of Private Industry Regulatory Authority and Caleb Wanga of The Usalama Reforns Forum.
South Africa has a legislation which prohibits provision of mercenary services. Any form of military or military related assistance is prohibited. The South African private security services is highly developed.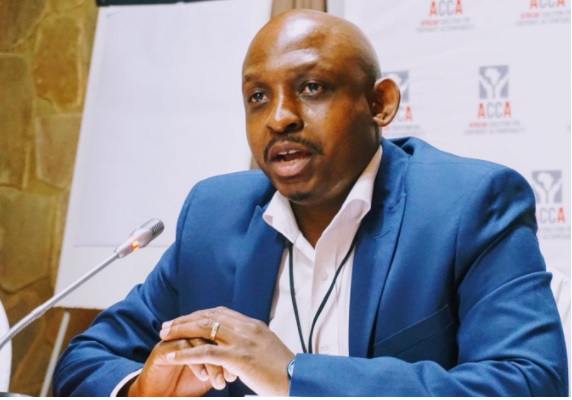 The South Africa security industry is generally non-compliant. Sabelo Gumedze notes that this is an issue that we should be concerned about.
In 2016/2017, several cases of improper conduct by security firms were reported. The Civil Society can play a role in seeking solutions. The following is a list of some of the things that can be done by Civil Society to remedy the situation:
Public awareness on issues related to private security companies and workers
CS can undertake research on private security industry on how it can be regulated and controlled.
There should be a remedy for human rights abuses
Civil Society can play a role in creating binding instruments which address issues of private security
CS can play a role in empowering parliamentarians in addressing issues in the security sector.
Train private security personnel on human rights
Screen private security personnel for human rights abuses
Security for who?
"Private Security is hired by those who can afford" said Sabelo Gumedze of Private Security Industry Regulatory Authority (PSIRA).
When it comes to marines they say "No retreat, No Surrender" when it comes to the Army they say "No Pain, No Gain" and finally when it comes to the security guards they say "No, ID, No Entry."
Kenya Law Reforms on Private Security Industry
Caleb Wanga of the Usalama Reforms Forum has exhaustively tackled the issue of Kenya Law Reform Process in private security.
The Kenya Constitution 2010 came up with many changes such as the National Police Service. New posts were created under the new laws such as the office of Inspector General (IG) to replace the Police Commissioner. The Independent Policing Oversight Authority (IPOA) and the Private Security Industry Regulation Act came into existence.
The Kenya Security Industry Association is one of the bodies which makes it possible for actors in the private security industry to operate smoothly. At what point should we allow our private security industry be allowed to use guns in their operations? This was a hot topic for debate in Kenya.
Kenya's Constitution 2010 has broadened opportunities for public participation in policy making. The private security sector is growing very fast, but are we are who is running the industry.
And: 
Are private guards allowed to kills people who tress pass other people's premises? There are so many cases where mining corporations shoot with an intention to kill those who enter their premises without permission. In Tanzania, it is alleged that there are cases where police and private security collude to violate human rights. Is the increase in use of private security use a sign of fallen government security agencies.
In Kenya we have seen killing of livestock by government security forces which is quite unfortunate. Cattle rustling leads communities to arm themselves to protect their livestock and property. Further, there are unregistered security actors such as militias, vigilantes or cattle rustlers. The existence of private Armies due to proliferation of fire arms from neighbouring countries is worrying.
@AfricanACCA @dcaf_ppps #accaga2017 #accesauxvoiesderecours.
Follow us on Twitter @kerosiT  @gkerosi
85 total views, 10 views today
(Visited 30 times, 1 visits today)
Comments
comments