Safaricom Woes After NASA Economic Boycott
Safaricom Woes After NASA Economic Boycott
Kenya's Business Daily has reported that Safaricon Sheds Sh 20 billion in week of Nasa Boycott.  This may trigger investor panic. This NASA boycott may lead to job losses and loss of business for many people who depend on it.
Economic boycotts have been practiced for decades around the world. In 1955 Dr. Martin Luther King called for the Montgomery Bus Boycott due to humiliation of blacks in those buses. This boycott was announced four days after Rosa Parks refused to vacate her seat for a white passenger.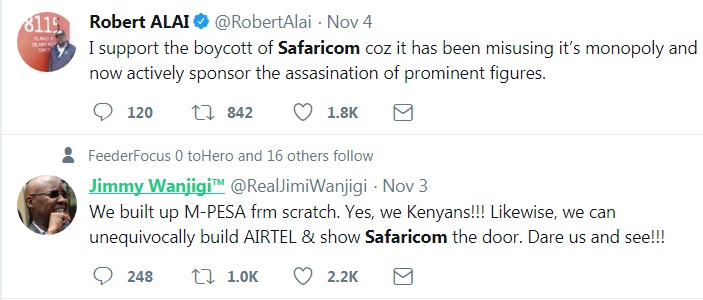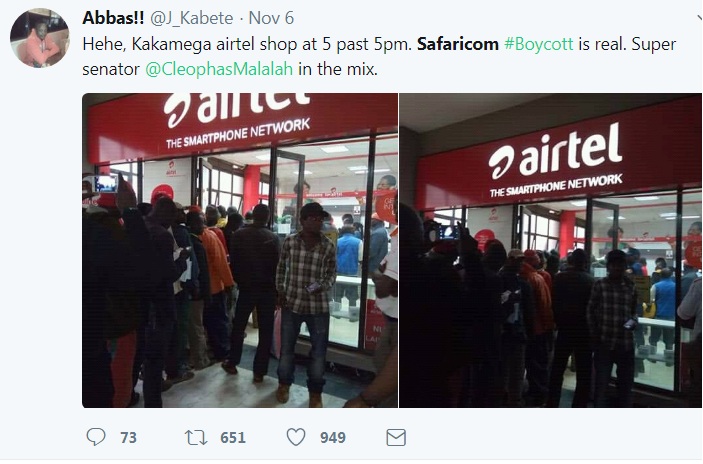 Compared that shop with Saf Shop on Moi Avenue below: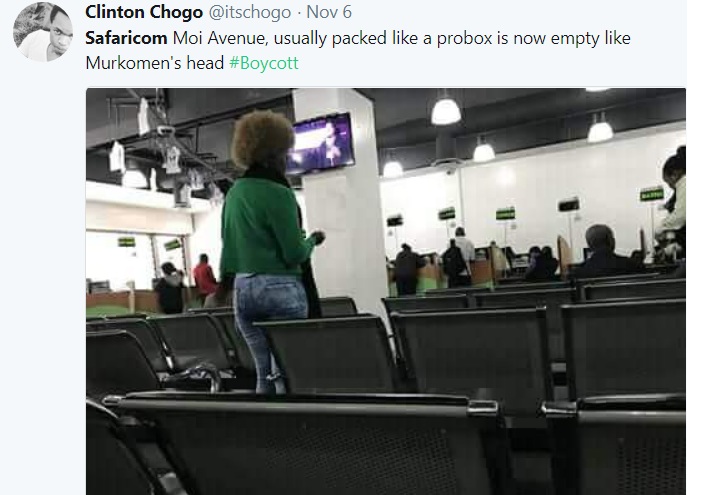 The Treasury honchos led by CS Henry Rotich believes that the Nasa boycott will not have any effect on the economy. Time will tell. Check the statement below: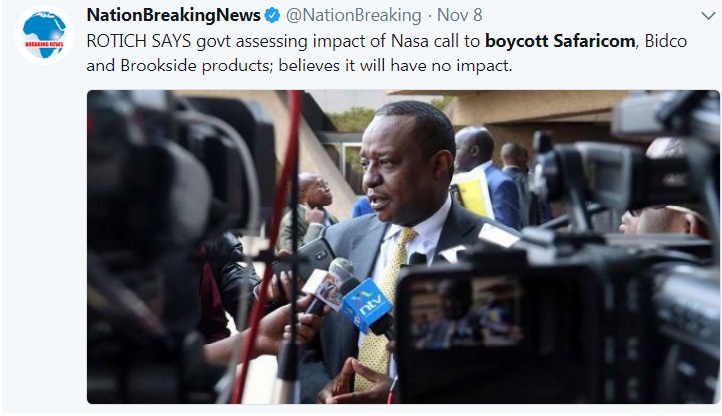 Responding to the above allegations that NASA boycott is a toothless dog, Salim Lone see the boycott as an affront on dictatorship and economic liberation.

Mohamed Wehliye's statement on Twitter (shown above) caught my imagination flat-footed. He noted that some NASA supporters who have been using Airtel before the boycott subscribed to SAFARICOM  yesterday to get a chance of boycotting it today!!!! 🙂 🙂 🙂 :).
Meanwhile the Safaricom Dealers Association through its chairperson, Esther Muchemi, has reported that the Safaricom boycott by NASA will lead to loss of 1 million jobs.
Follow us on Twitter @kerosiT 
876 total views, 3 views today
(Visited 89 times, 1 visits today)
Comments
comments